Today's post from my blog:
Know what today is? No, it is not Catching Up All the Stuff You Procrastinated About Before the Show Day...although I could actually celebrate that...it is Earth Day. A day to think about the spaceship that sustains us and we, as human are caretakers of. If everyone tried to do things that make a difference and better the planet, it would sure go a long way to saving our home and ourselves.
Do you do that? Does anyone pick their heads up out of the computer, the tube, all the things that distract us from nature and our responsibility as caretakers? Sadly, not enough do but like the hummingbird story (see my last blog entry)...Do the very best you can. I cannot afford to drive a hybrid but our cars are not gas guzzling monsters either.
If you wonder what it is that you CAN do, these are some ideas. And remember, life is fleeting so your chance to make a difference for the future is NOW. These ideas are some of the stuff that we do personally in our hummingbird way:
1. Recycle your waste. If your city has a recycling program (Hurray!), participate in it. And here, you can actually get a little money for aluminum (Nate's spending money) if you collect it and take it to a center that does that. We have a large trash can that all goes in until full. Albertson's Grocery here will recycle plastic shopping bags and those little plastic sleeves that your newspapers come in. (Plastic is one of the worst polluters of our oceans. A beached Grey Whale recently was found to have more than eight plastic bags in its stomach...along with various other plastic items.)
2. Compost your garbage. Separate your garbage from your trash and compost it. We keep a used bread bag on the counter where all the egg shells, banana peels, veggie leavings, etc. go until emptied into our compost pile. Composting is easy and your garden will love it. If you know nothing about composting, the internet is your friend but basically it is a pile in an out of the way place in your yard where you add grass clippings and garden leaves and stuff, garbage (wet, no meats), some soil and keep it moist and flip it occasionally. Throwing in a few earthworms is good too. Cec adds the garbage and covers it with soil to keep the varmits out. Easy peasy.
3. Shop second hand stores. Another form of recycling. Reuse things that others no longer need and put your stuff back into the cycle when you are finished with it. Some charities will actually pick up stuff at your door! I do most of our clothes shopping this way and it saves money too.
4. Buy local and sustainable food(s) or grow your own. Support your Farmer's Markets and eat organically if you have a choice. Yes, it is more expensive to buy organically but many organic farms will send you coupons (Earthbound Farms for one.) Plant a small garden, you can't beat home grown veggies and herbs. Pesticides don't belong in us, our oceans or our soil. It is killing us and our planet.
5. Instead of "paper or plastic?" use re-usable shopping bags when you shop. We have about ten in the trunk of the car so they are there when needed. Most groceries and many shops sell them for a very nominal fee. Doing that will save trees and whales.
6. Replace your light bulbs with low wattage CFL's. They use less energy and last longer and will save you money in the long run.
7. Be stingy with your energy. Turn off lights, unplug, use fans instead of air conditioners when you can, space heaters instead of that energy guzzling whole house heater. If you dress appropriately, bundle up or dress cooler, you can save a lot of energy.
8. Support charities that support the earth. I budget a very small amount each year for those charities. Especially the ones that are into saving our rain forests, swamp lands, and other wild places that sustain our planet. Also, the National Wildlife Federation has a program for backyard habits. Our backyard is planted with wildlife in mind.
These are just a few things we can do to make a difference. Honestly, I think if we don't do our part there is really no hope for the future of many peoples and animals and plants on earth. Make a difference, please and be kind to your mother Earth. All the gadgets, all the inventions, all the civilizations in the world mean absolutely nothing without her. Quality of life means that there is a place for lions and tigers and bears, O my! Do the very best you can.
If you have any other ideas or things you do to help that are not listed here, please, please let me know!
<center>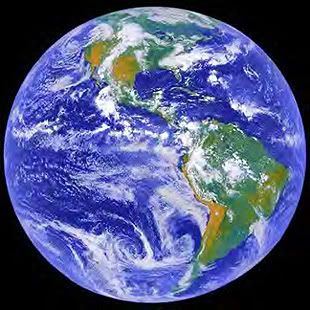 </center>