These are photos taken on the fourth of feb in Edinburgh. I wasn't in the mood that day that's why there's only a few photos. My friend took more photos than I did.
This is the roof of Edinburgh's Waverly Train Station: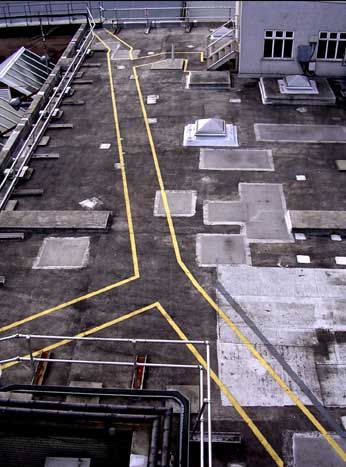 I forget the name of this monument. It's in a park down the hill from Edinburgh Castle and I fucking love it's ostentatious beauty. Is it gothic? One of you architecture experts can tell me it isn't: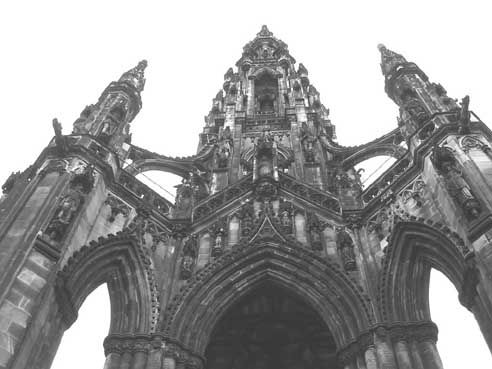 This? Well, this is four pipes, don't you know: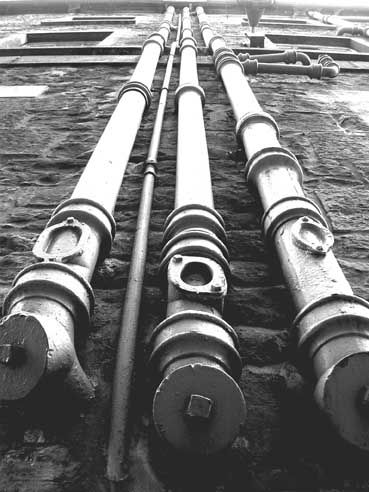 This is one of two photos from that day that I actually really like. The rest are a bit "meh!" But I like this one.
This is the other one I really like. It sums up how I was feeling that day, hence the lack of photos. There's something sad and lonely, yet very beautiful about empty park benches and I love the way the trees bow their heads in acknowledgment of this. It's one of those funny ironies (destruction and lonliness make beautiful art):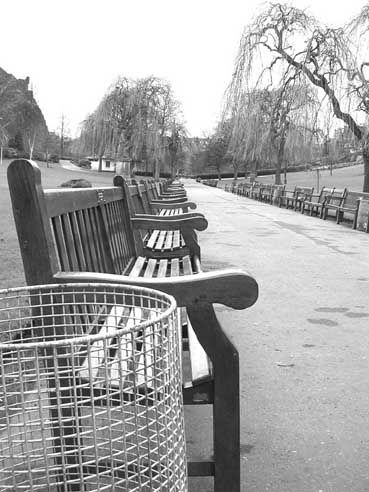 there's nothing particularly striking about this image but I want to show you it because of the bridge in the background. Notice how it travels up at an angle? Edinburgh is clinging to a range of hills and consequently the city is built in several levels. It makes it a fucking great city to walk about in: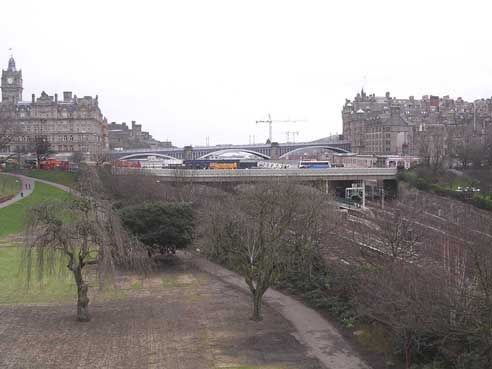 This was a really striking looking, sort of faux-Tudor style building. It's a cafe with a french name, which escapes me. But I noticed that the chimney was particularly nice: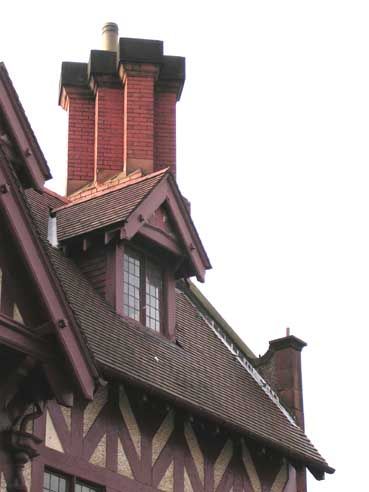 I have a thing for basement flats. I also loved the green mossy coverings on the steps and floor:
I just liked the name of this pub and the fact that, as decoration, there is an old bicycle hanging with fairy lights: