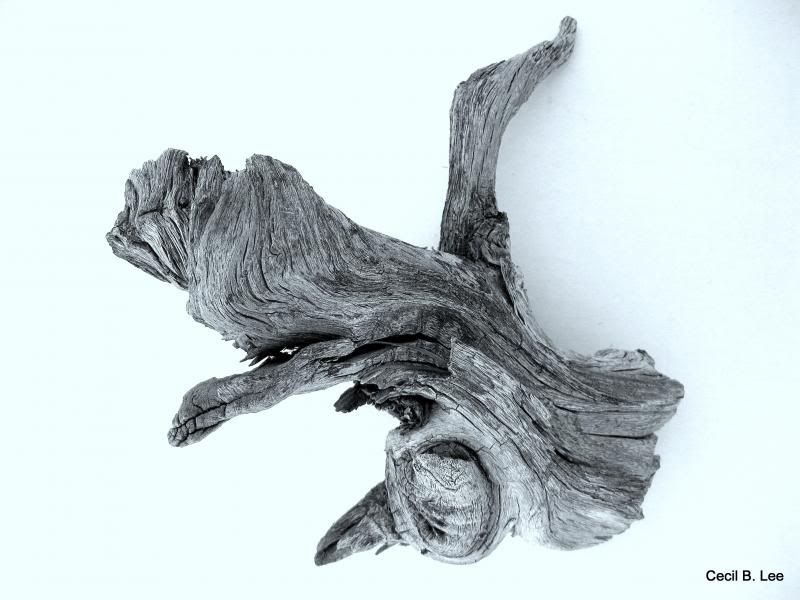 _________________________________
^^^^^^^^^^^^^^^^^^^^^^^^^^^^^^^^^
Allow not destiny to intrude upon Now
---
Nice. I can almost imagine I'm looking at the back of a gnarled old "orator" exhorting some unseen crowd, arms raised to make a point-- like that twisted, almost-dead bristlecone pine I photographed overlooking Crater Lake years ago, two limbs near its "head" also raised in exhortation of ... what? the deep blue lake below maybe? ... My buddy JJ named the twisted old tree in that photo "
The Old Chief
"...
---
I love the fluid lines and contrasting textures one finds in driftwood. There's a reason some people decorate with it, I think.
.
I'm not an outlier. I just haven't found my distribution yet.
---
Who is online
Users browsing this forum: No registered users and 1 guest