The largest statue of its kind.
T

he Equestrian
was painstakingly created in nearly ten years by
John Sherill Houser
and with his son,
Ethan Taliesin Houser
along with many assisting in this never-before done sculpture of this size. The 36-foot-tall sculpture weighs 17 tons and rests on an 8-foot base. It currently is at the El Paso International Airport.
"The Equestrian" as seen facing North -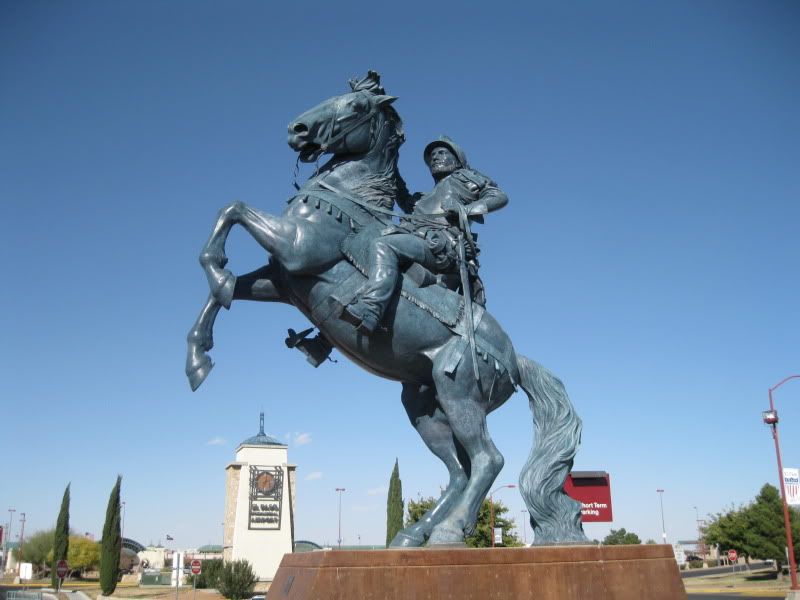 Close-up showing some of the detailing -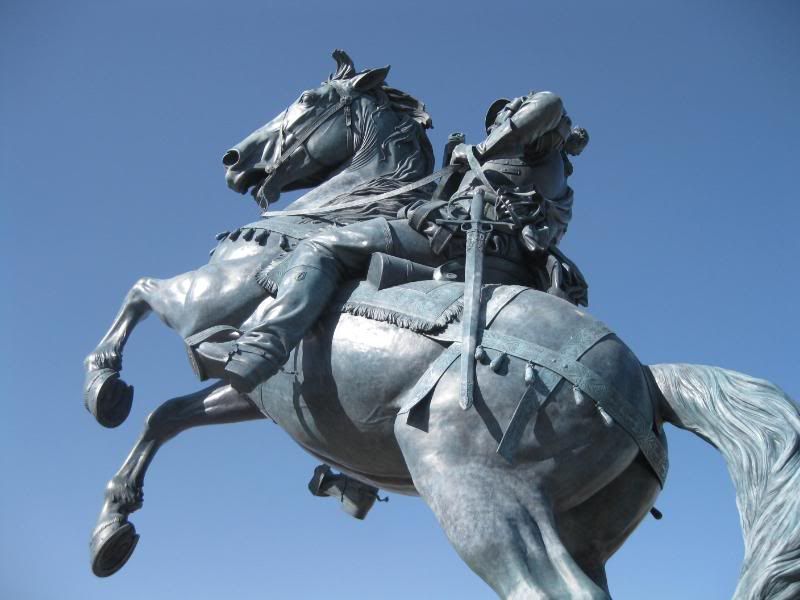 ... and some more detailing -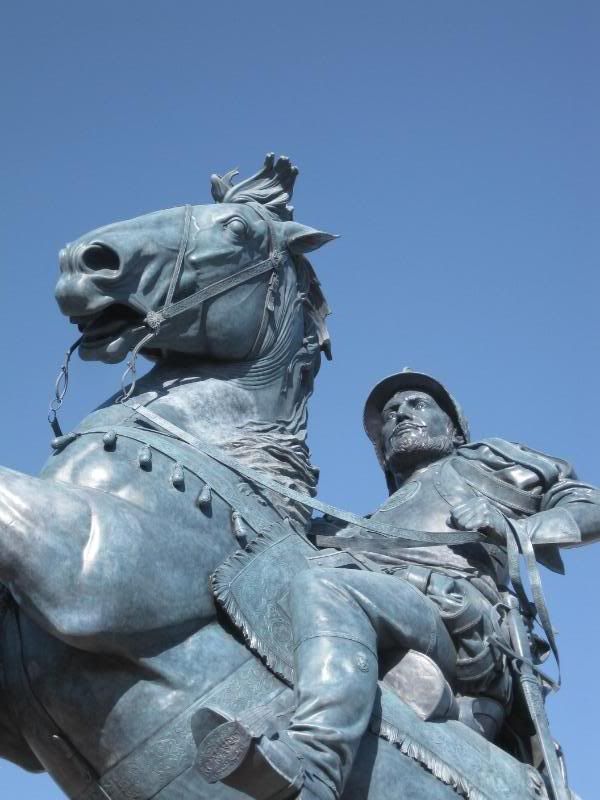 View from under the statue shows even the detailing of the saddle strap and under the stirrup -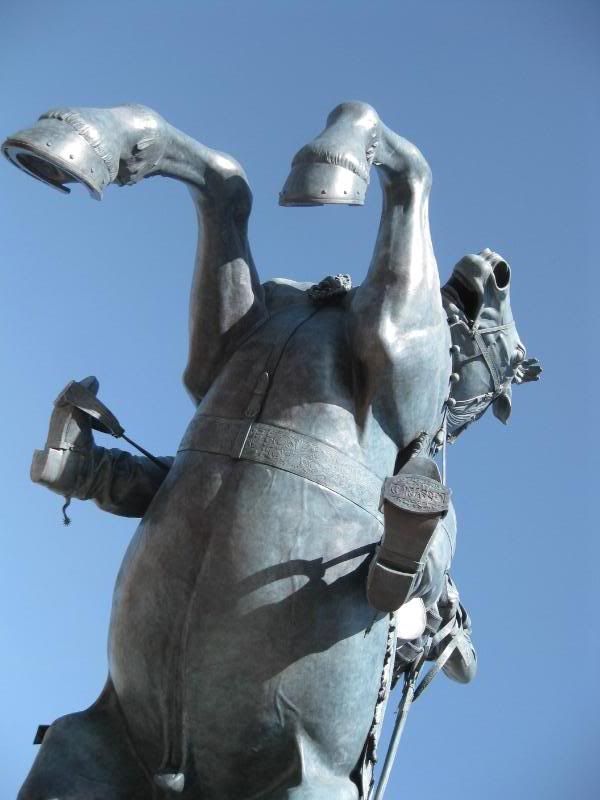 [
photos by cecil - 11.22.10
]