Here is one of my art neck pieces and the earrings to match. The image was scanned hence some lack of resolution but I wanted to share some of my work.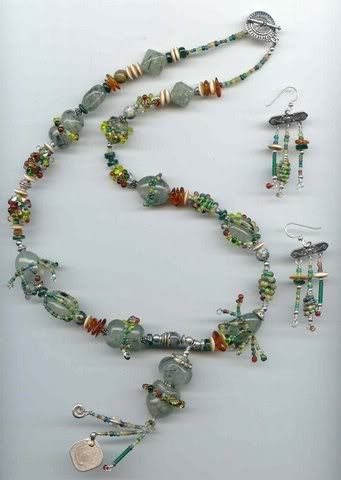 Materials are some green prehnite carved beads (a type of rutilated quartz with black inclusions), bone rondells, amber chips, some of my beaded bead spacers and wire work with bead spacers, an old Afghani coin and some Hill Tribe silver.
I found the carved prehnite in a large tub of beads at the flea market in Santa Fe and knew that I could bead them. Most of the seed beadwork is peyote stitch around the prehnite. The stone is mined in Australia originally but I do not know who did the carving.