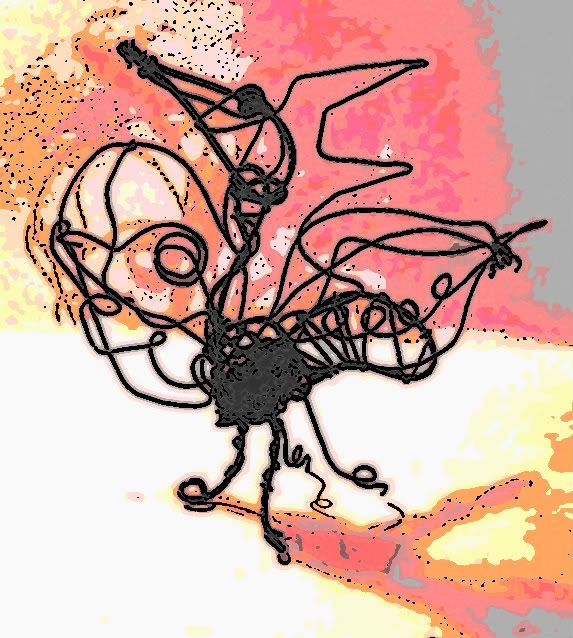 $50 delivered
me I feel like I'm becoming some kinda Kung fu t.v. Priest.....
---
Posts: 4216
Joined: September 17th, 2009, 8:25 pm
A nice piece of art,
thanks for showing and sharing.
I likes it.
`Do you know, I was so angry, Kitty,' Alice went on...`when I saw all the mischief you had been doing, I was very nearly opening the window, and putting you out into the snow! And you'd have deserved it, you
little mischievous darling!
~Lewis Carroll
---
Oiled soiled wired sea bird reaching for life....bravo Mark...
---
Mark, I like!!!
Freedom's just another word...



http://soozen.livejournal.com/
---
Posts: 2399
Joined: December 12th, 2009, 4:48 pm
Wireman, your latest wire piece looks kind of like a pelican with its
beak raised up to snatch a fish just flipped out of the water.
---
---
Who is online
Users browsing this forum: No registered users and 1 guest