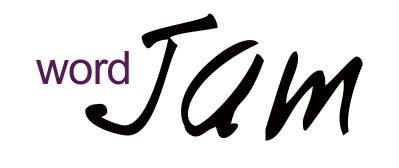 OK, this is a resurrection! Wrong holiday? I think not!
We're bringing back the annual Word Jam, right here in this spot.
From the winter solstice through the first week of the twenty nineteen.
Jammin' the words, know what I mean?
Bring your spontaneous poetry and post it right here!
Could be the last one, you never know, my dears.
Why?
Because seasons cycle,
daylight wanes then brightens,
all life renewed by light & rhythm,
the insistence of an incessant star dance,
our earth on a tilted axis drawing a circle
around the sun, and the whirl of life revolves.
Because though we cannot solve a winter
mystery, we can discover our journey
connected to each other, lovers of
words and art in an infinitely creative universe.
Because together we can light the world!
.....
IMPORTANT NOTES:
If you're a member who is returning to join in on this Jam, welcome back! We've missed you!
I'm hoping I set this up right. We used to do these every year but it's been a long time. Post ONLY in THIS thread! In case I didn't set it up right, if you're able to start a new thread, don't do it! Hah! Additional new threads will be moved to the POETRY forum. Thank you!