Posts: 72
Joined: June 7th, 2005, 12:52 pm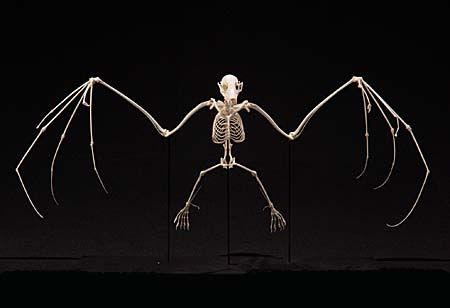 Artist unknown; photoshop tweak by R & S atelier
---
Posts: 146
Joined: February 18th, 2005, 2:24 pm
Location: mostly water
---
---
Posts: 72
Joined: June 7th, 2005, 12:52 pm
who doesn't dig chiroptera bones?

I had sort of a pet bat once
or bats perhaps; cracking the sliding glass
to my 15 by 15 foot room among the tacky villas
and kotex fortresses above
malibu, near the pleasant hum of the 101,
a bat would fly in around dusk
until i chased him out with
a rolled-up Weekly....

prose is nearly a vocation, poesy is not
and minstrelsy I cast off
like a curse at about 5 and twenty:
the image seems, at least to my
eidelonic knot, to subsume syntax;
the photo,viet gong stacks of offal
the van gogh paintng street whores
of amsterdam:
apollo is more present in the
Nikon or the Picasso's Guernica
or fractaled jpegs of vector fields at 100 mbps
than in the mad lyrics of Rimbaud or
Zimmerman.........dionysius may be
ready to retire, but like an old pimp
he (or his gorgonic sisters) is a bit of
vaudevilliean
to entertain.........
---
---
do i sense a renaissance?
not a nui·sance
nuanced noxious fumed subsumed
into stealth vision.
golden egg
or gor·gon·ized goose?
she dreamed of two dogs fighting:
ugly dog, pretty dog, both in her head.
one will win, maybe,
meanwhile charmed until
the next pet·ri·fi·ca·tion.
[color=darkcyan]i'm on a survival mission
yo ho ho an a bottle of rum om[/color]
---
Who is online
Users browsing this forum: No registered users and 1 guest