Black and white. I associate
contrast
with black and white. I think of Ansel Adams' photographs-- the interplay between dark and light, and form revealed. B/W seems to accentuate it, I suppose-- no distraction from color and its more indefinitely-discerned wavelengths...
Mostly, I appreciate the hard rock sculpture of this place... It seems only the simplest of shelter or implement(s) should be enough. Contrast between human artifacts and landscape should be clear enough-- except that they share a common origin. And they might even resemble one another after some time....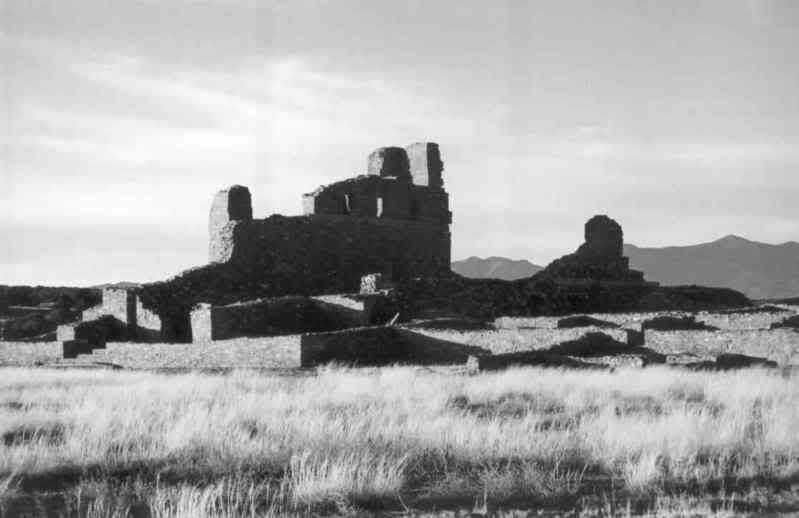 17th-Century Spanish mission, New Mexico.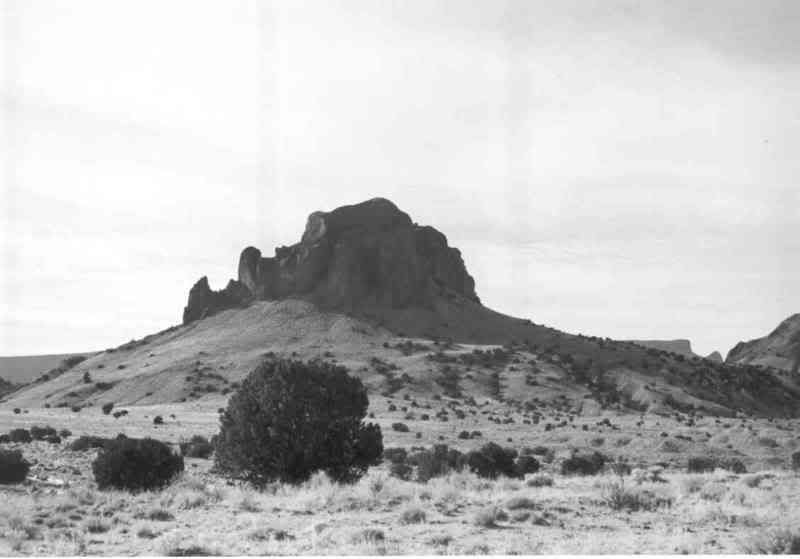 Volcanic Plug, New Mexico.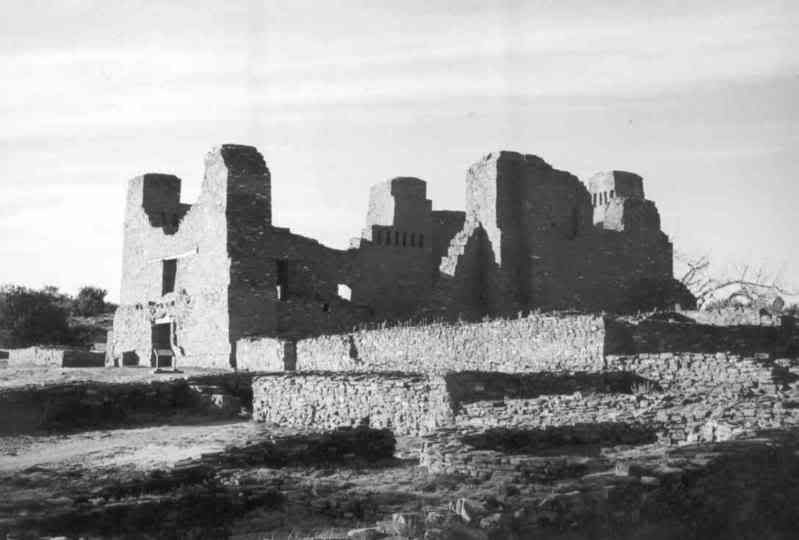 Another 17th-Century Spanish mission, New Mexico.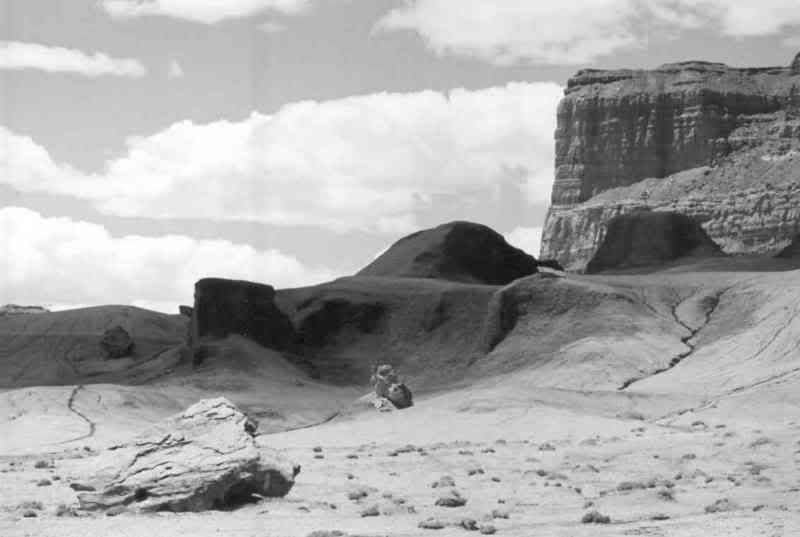 Somewhere on Smoky Mountain Road, Utah.
Still, I think about contrast, about separation and return, and I tend to take separation too literally, too far. And the return shocks, briefly...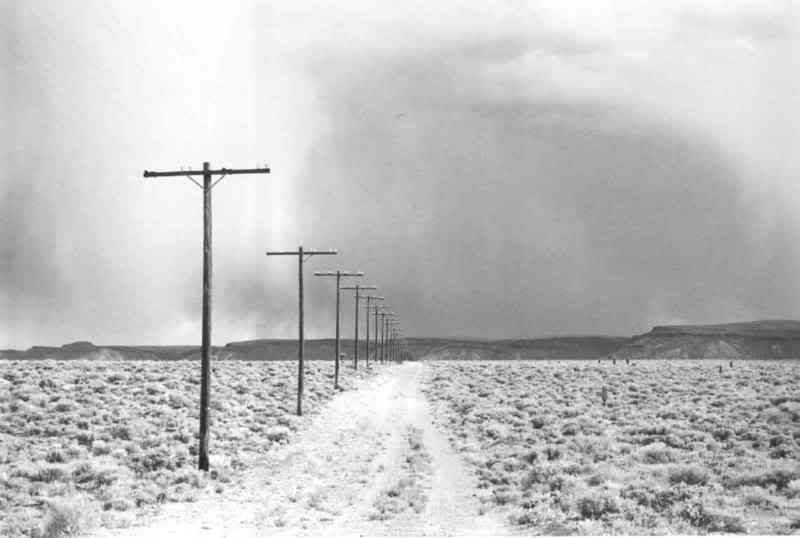 The second typically followed the first, which followed the second, which followed the first. In loving the spiritual, you can't despise the earthly, but oh what wasted energy at times...
But separation is only by degree... the powerlines and buried cables thru empty desert hint that the far-flung points are being connected. But are we
communicating
yet?