sun beats down like a block
onto my head and onto my
day of rocks and rolls and hulks
i escape
through the interval of light
into the smooth space of
cool green twilight of summer
fern and fronds bend and sway
reflections whisper
viridescent water gleams
deep and cold like a
primal scream
sunlight tickles the skin
perky and peaceful
paints poems of glint
hot body sighs
breathes
and plunges
heat dissolves as
waters splash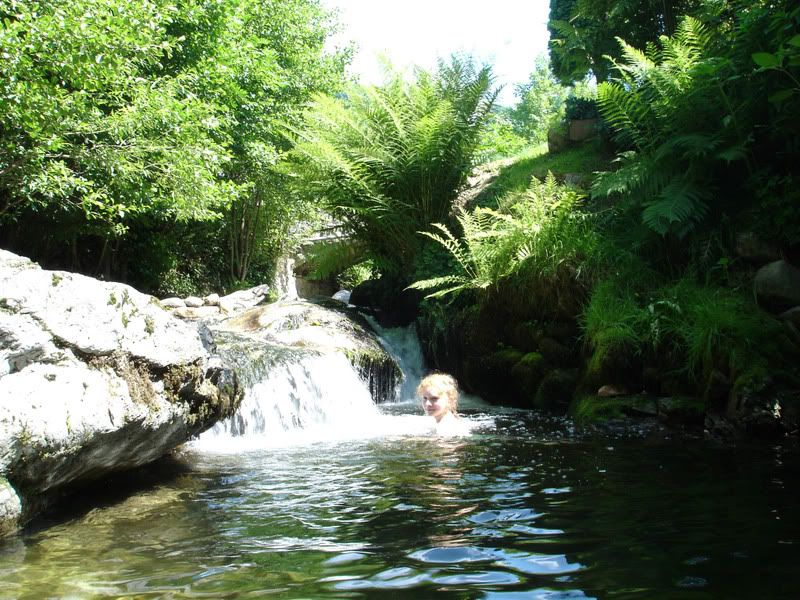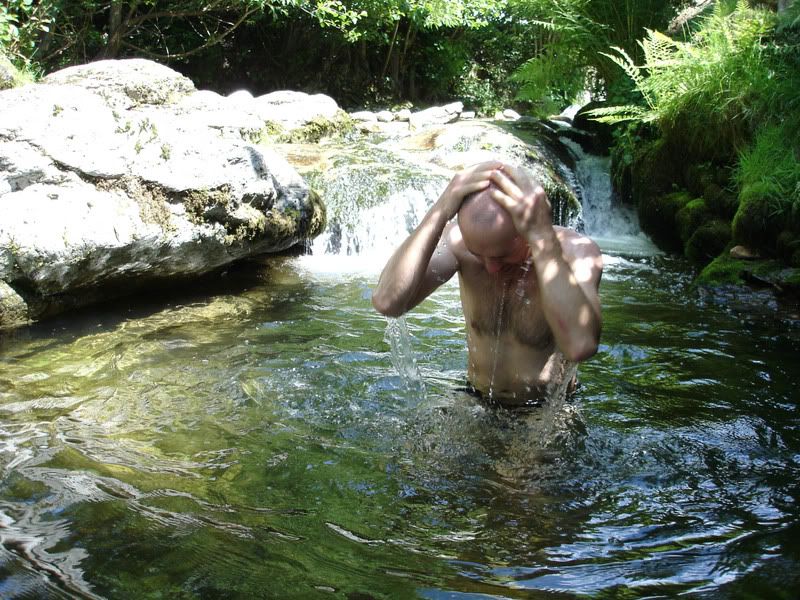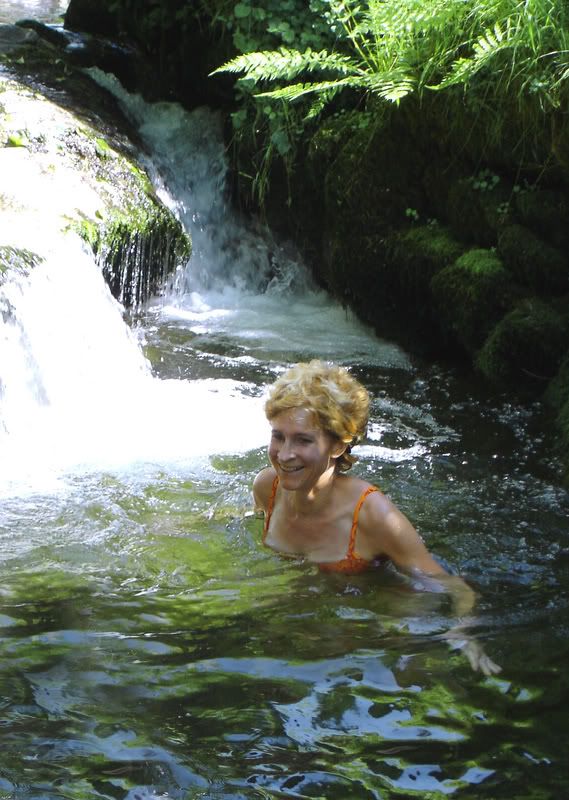 (this place is our oasis of coolness. it's in the creek close by, right across the street from our house, only one or two minutes footwalk. the water is cold, icy cold, and so very clear and fresh, coming down directly from the mountains.
it's the most refreshing thing ever to go there. not only the water but also the whole atmosphere helps to cool down and to refresh and to relax.
changing from cold clear water to sunwarmed stones and back makes you feel all smooth and cool and peaceful inside.
we go there a lot these hot day. sometimes, we take our lunch there, and plunge , eat, plunge for an hour, before we all return to our work. i also walk over whenever the temperature in my loft office gets too unbearable; a five minute bath, and things are all new.
after a dip in there, i walk home in the 35°C heat with goosebumps on my body.)
pics taken on june 30, 2008