This is a poster from an SDS Ball in 1969, at the University of Utah Union Ballroom. I got it in the early 90's, back when I made and sold tie-dyes. A friend introduced me to a young woman visiting him who had this poster. She said her dad was the photographer and her brother was the model, and she wanted to trade for it. I felt like it was a bogus story but traded her a $25.00 tie-dyed anorak pullover for it anyway, just because I liked it and it was worth the $25.00 to me. She said it was an original, from deep in her dad's closet, if you will. From the info on this website,
http://forum.expressobeans.com/viewtopi ... 5&p=731956
I can't tell which it is, 1st or 2nd printing. Either way, I love it. And even 2nd printing copies I saw for $90.00 bucks on another website, though mine is far too badly damaged to be worth that.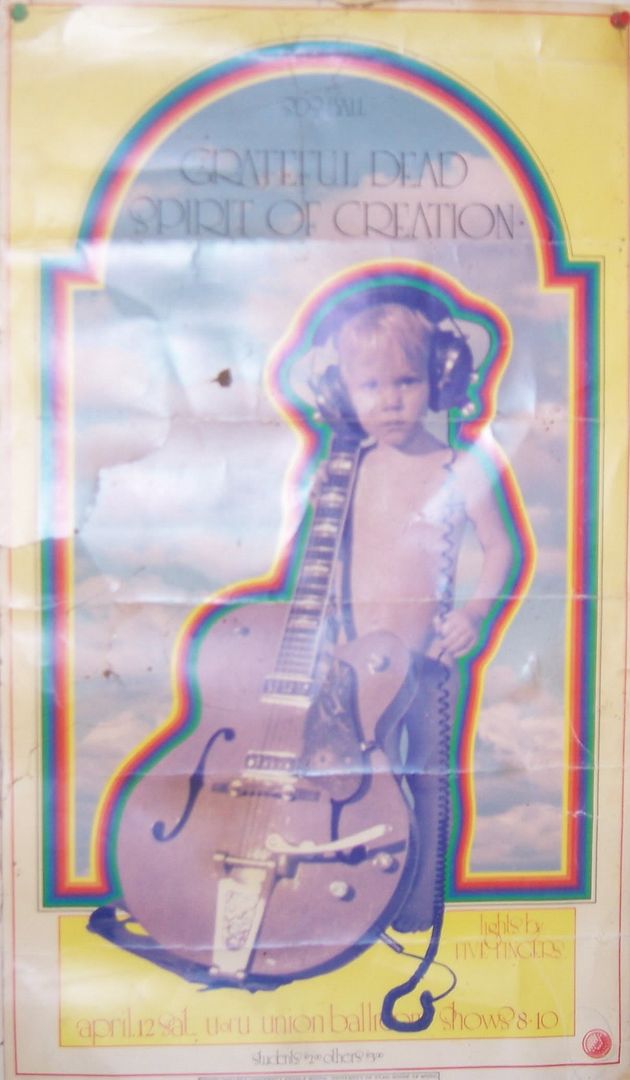 Peace,
Barry